Using Oracle BI with Oracle Commerce Cloud & Oracle Sales Cloud
As one of our customer is looking to implement Oracle Commerce Cloud (OCC), one of their primary requirement was to get the data from OCC to show up in Reports and Analytics in Oracle ERP Cloud.
Reports & Analytics is a tool that provides graphical analysis of entities like sales leads, opportunities, forecasts, account relationships and other useful information related to Oracle Sales Cloud. Apart from entities in Sales it also provides broad set of subject areas related to marketing such as Marketing – CRM Campaign Launch and also in Partner and Territory management.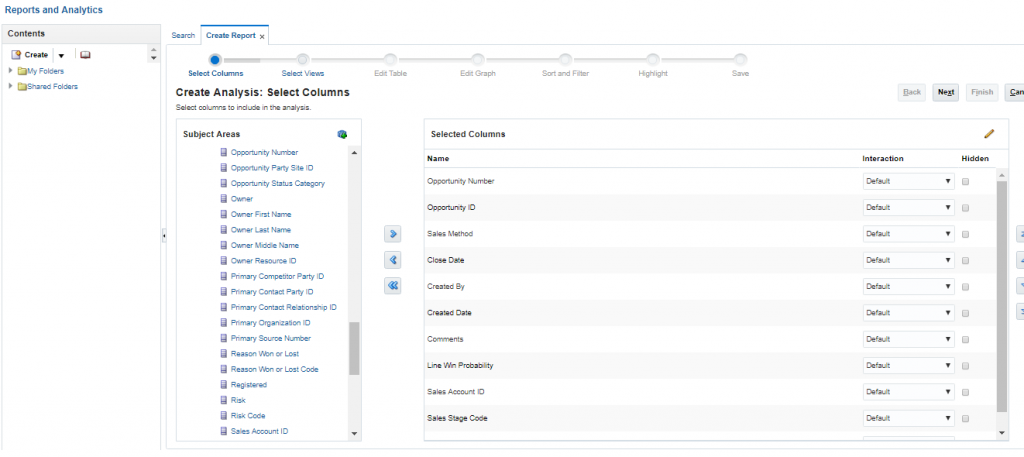 Since iBizSoft team has already integrated OCC with Oracle Sales Cloud, e.g. capturing Abandoned Cart information as an opportunity, thus being able to convert the opportunity into a sale, this requirement of integrating OCC with Report & Analytics was a no brainer for our team.
This tool can be used to build reports using some predefined templates based on the data models already available out of the box within Oracle Sales Cloud. It is also possible to create our own data model for the standard objects or custom objects created as per the business use case or entities and be able to edit the data using a Report editor. Similarly one can create a quick analysis for select columns (fields) for objects as per the subject area chosen, pick format for the graphs – a bar graph or a pie chart or even some more to represent data pictographically.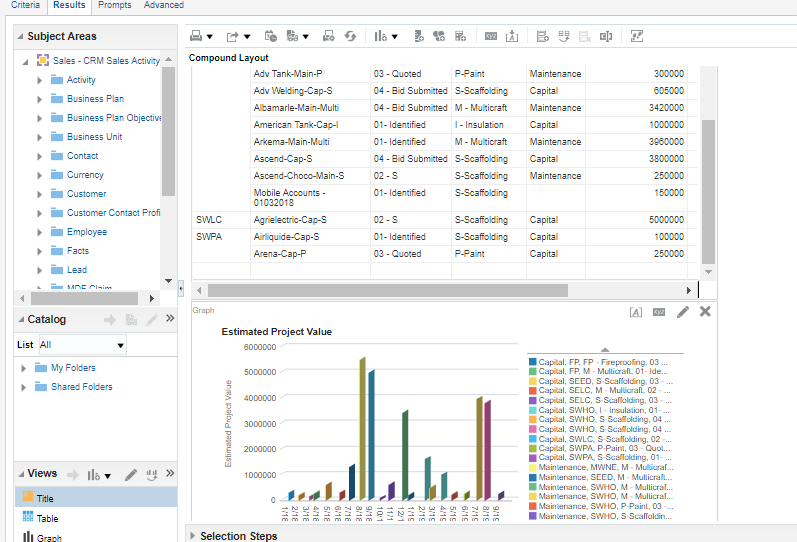 Since this tools comes pre-integrated with Oracle Business Intelligence on the Cloud,  Reports and Analysis of ERP Cloud is a great tool available to customize and build reports for variety of business objects. Data generated in the reports can be shared across different channels in number of formats such as csv and xml. These reports can also be scheduled to be emailed to select users. With plugins such as Outlook integration and Mobile App we are able to seamlessly integrate data between platforms such as desktop and mobile.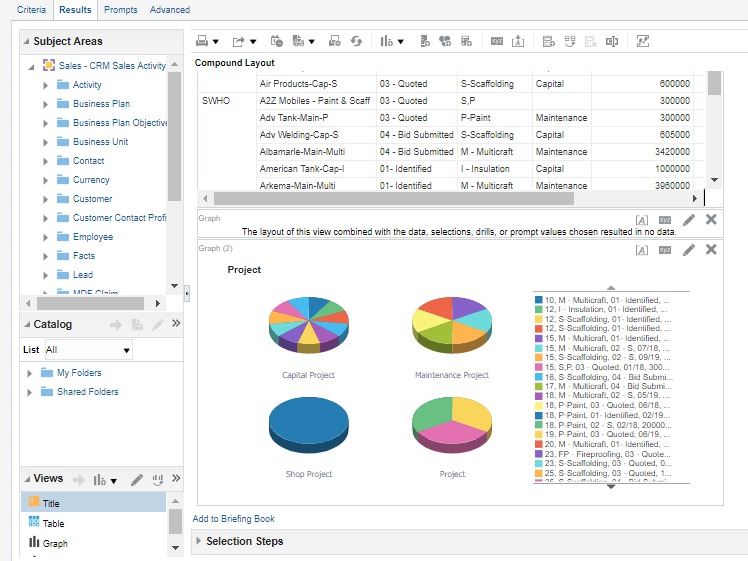 Oracle Commerce Cloud with Sales Cloud combined with Oracle BI provides a 1-stop-shop to businesses looking to improve business efficiencies while reducing the overheads and costs associated with various business processes of an organization.